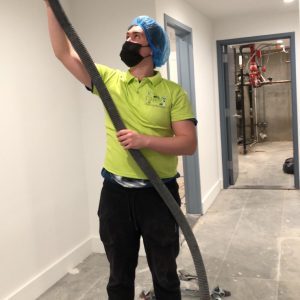 Juggling between multiple jobs, it could be extremely difficult to find time for house cleaning. Green Island Cleaning Services provides reliable house cleaning services to its clients. Our aim is to stay ahead of the competition in terms of pricing and quality.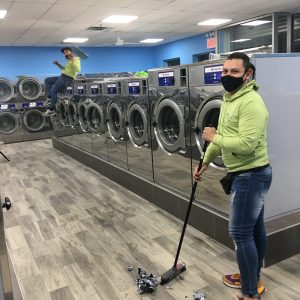 Floors can get really dirty and require special care and attention. In commercial spaces, the need for floor cleaning is acuter. Green Island Cleaning Services offers excellent commercial floor cleaning services at affordable rates. For a cost estimate, contact us now and we'll get to you!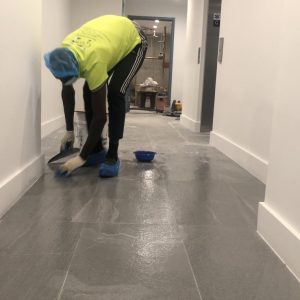 Tiles are a great option for both walls and floors. However, to get the best look out of them, you need to hire Green Island Cleaning Services. We are the best tile washing/ cleaning company with a team of highly skilled cleaners. So, give us a call now!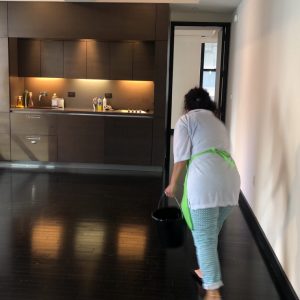 Marble adds to the look and feel of your place and there is no denying about that. Green Island Cleaning Services further enhances it by cleaning and washing it properly. We demand nominal pricing for our world class services. So, for a quick quote, connect with us right now!
We want to show you some ways on how we do it.
Before we dive right in, we always put on some lively music. We pick up clutters first in one sweep then check again and see if we left anything. Scrutinize magazines, books, newspapers, DVD's, furniture, toys for kids and grown-ups, electronics, old clothes and shoes in cupboards or shoe racks. Turn off light bulbs and appliances before we proceed with dusting the place.

We use microfiber cleaning cloths. It will lower allergens and improve air-quality in your house. The dirt will get stuck on the cloth and will not spread to the rest of the house. We put dampened cloth on mops or brooms to get rid of cobwebs. We also hit the tops of doors, electronics and light fixtures. We use glass cleaner on the microfiber cloth for TV screens, computer monitors, and framed photos to avoid streaking.

After dusting we now go to vacuums. We have several types of vacuum nozzles to make sure we reach those hard-to-reach spots like edges of your couch, corners with tight angles, upholstery furniture and other spots.

Now we use treating chemicals which are CDC-approved products to disinfect the area. We start mopping the place up from the farthest corner of the room going to the entrance door. This way we can ensure that the private places in your house get prioritized.

We wax wooden furniture to give a shiny, brand-new look.
Get that professional living room cleaning service, click here.
Hire Professional Residential & Commercial Janitorial Cleaning Services
Whether it is a house or an office, you cannot rely on in-house cleaning to cover all the bases. It is best to have a professional residential & commercial janitorial cleaning company to do the heavy lifting for you. Green Island Cleaning Services is a leading brand in Bronx NY, Manhattan NY, and Brooklyn NY, and its surrounding areas that offers reliable janitorial services to its clients. Through a dedicated team of professionals and modern cleaning supplies and equipment, we ensure that work is done under stipulated time and budget. So, for a quick word, give us a call now and we'll take it from there!
Get your office cleaned by local office cleaners in NY
Commercial buildings face more traffic when compared to houses. That's why they get dirtier and require dedicated team to clean out mess. Green Island Cleaning Services needs no introduction when it comes to local and reliable office building cleaners. Our team of cleaners are highly skilled and are equipped with latest tools and gadgetry to make sure every nook and cranny are spotless. Our clients revere and reward us with the best reviews, comments, and ratings for our work. So, for a cleaning cost estimate for your office complex, give us a call now!
Let's Get To Work And Create A Clean, Virus-Free Place For You!
Our site managers are more than happy to give you a quote and a site visit. Talk to us!